Limited Edition Allen Brothers Hedley & Bennett Apron

Introducing the Allen Brothers' signature Hedley & Bennett apron: the ultimate gift for grilling aficionados and passionate home cooks. Experience culinary excellence with our distinct, long-lasting design. Read More
This is a product image carousel.Hover over the image to get a magnified view of the product.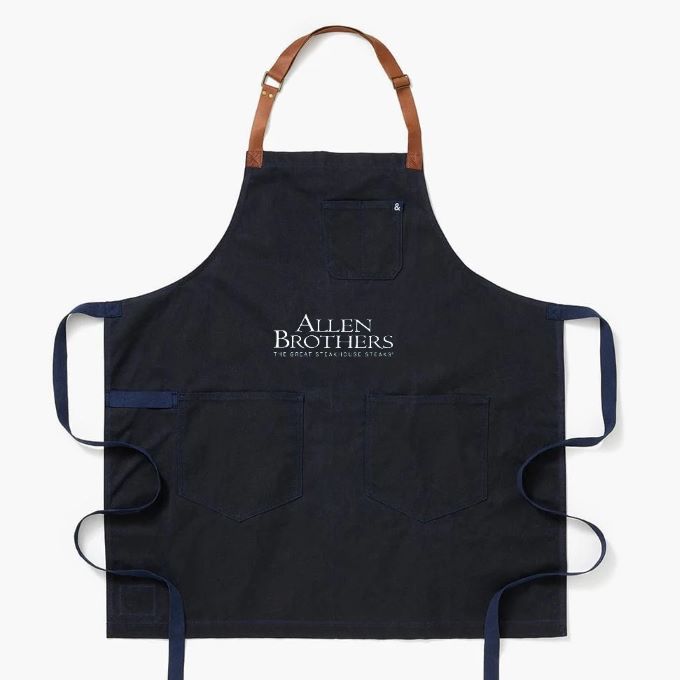 Gift the epitome of culinary style with the exclusive Hedley & Bennett apron for Allen Brothers. Ideal for the grill or kitchen, its soy-waxed cotton and durable leather details make it a coveted piece for any chef. A must-have gift that promises lifelong culinary elegance.
If arriving with dry ice, let it warm to room temperature before use.
Dimensions: 33" x 30" body, 43" waist straps, up to 36" neck strap
Fabric Details: 12.5oz. 100% Cotton, Soy Wax-Coated Heavyweight Fabric
Care Instructions: **DO NOT WASH THIS APRON** Spot clean with cold, damp cloth. Re-apply canvas wax as needed.