Duck Legs Confit
Slow cooked to perfection until the meat is velvety and tender. Read More
This is a product image carousel.Hover over the image to get a magnified view of the product.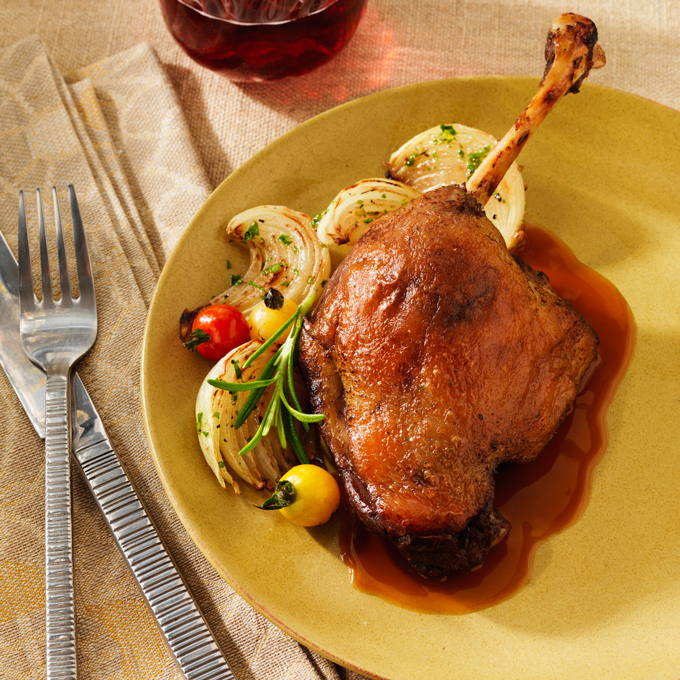 After the exterior is hand rubbed with a spice blend our Duck Legs are slowly cooked in Rendered Duck Fat until the meat is velvety and fall-off-the-bone tender.
Ingredients: Duck Leg, Rendered Duck Fat, Garlic, Shallots, Salt, Sugar and Spices.