Whole Semi-Boneless Quail
Our flavorful all natural Quail is semi-boned for easy preparation Read More
This is a product image carousel.Hover over the image to get a magnified view of the product.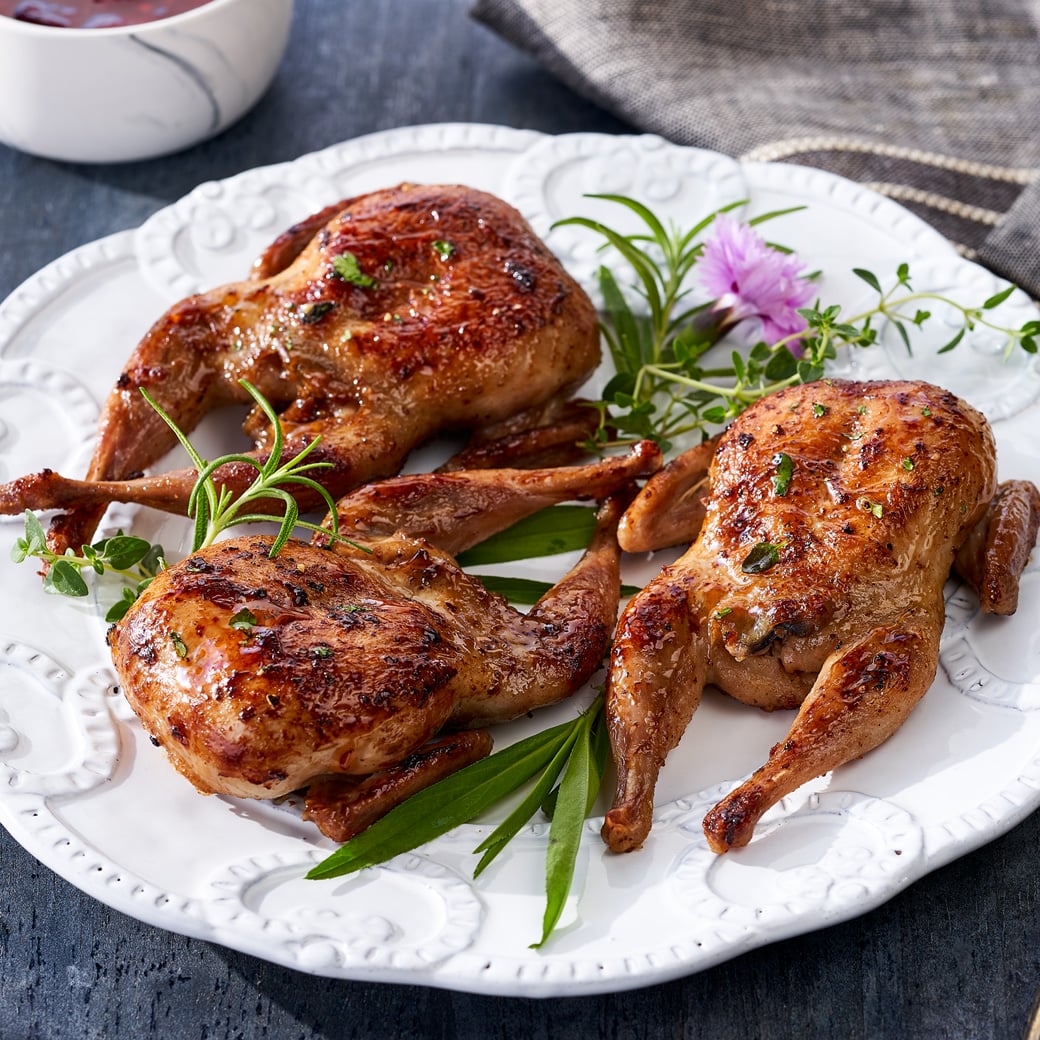 Elegant quail has a delicate meat that is lower in fat yet full of fabulous flavor. Our whole natural quail is semi-boneless, leaving the drumette for ease of preparation and attractive presentation. This also means they will cook up quickly on the grill and ideal for stuffing then baking. Best served on the rare side so be sure not to overcook. As a domesticated game bird Quail has a remarkable flavor, more pungent than chicken yet not gamey. Tumbled in a light brine which tenderizes and locks in the meat's flavor without affecting your own preparation. These birds are raised with the best care, roaming freely on the farm and raised without added hormones. Each order contains 2 pkgs (4 quail per pkg).
Marinade Solution (up to 10%): Water, Salt, Maltodextrin, Rice Starch, Spices, Grill flavor (from vegetable oil, modified corn starch and corn syrup solids), Sugar, Onion Powder, Torula Yeast, Garlic Powder, Disodium Inosinate, and Disodium Guanylate.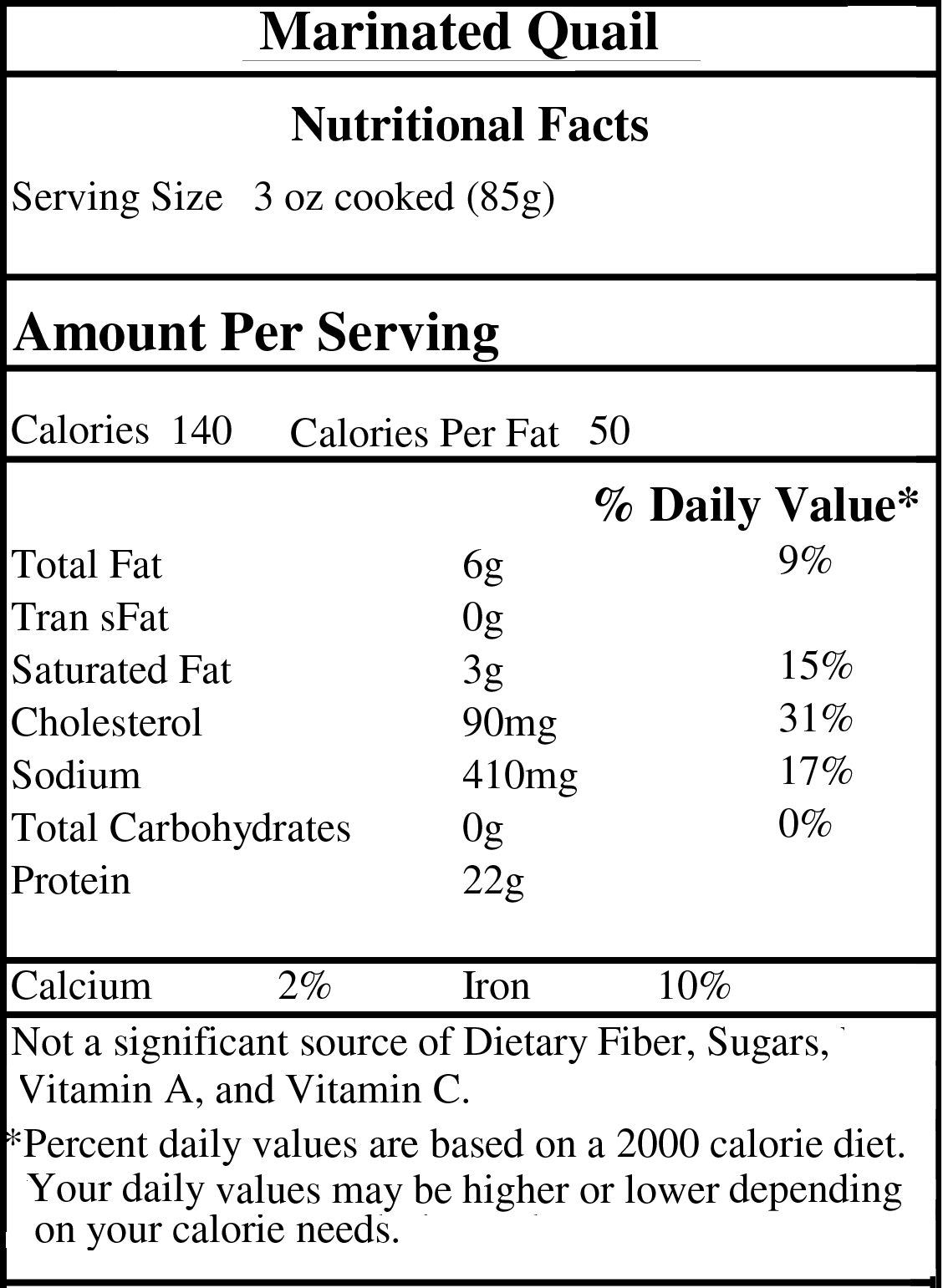 >