The Great Steakhouse Steak Burgers
Allen Brothers offers the best steakhouse burgers allowing you to enjoy your favorite steakhouse burger at home. Read More
Get the flavor of a steakhouse in your own kitchen
Are you in the mood for a delicious, juicy burger? Well, you're in luck! Allen Brothers is proud to offer the world's finest steak burgers. Made from hand-selected USDA Prime ground beef, The Great Steakhouse Steak Burgers are juicy, flavorful, and perfect for any occasion. Whether you're grilling for a backyard barbecue or cooking for a dinner party, Allen Brothers steak burgers are sure to be a hit with your family and friends. Best of all, they're individually packaged for your convenience. 80/20 lean protien to fat ratio. Order today and taste the difference.
Allen Brothers steak burgers are the perfect way to get that steakhouse-quality burger at home. Serve them on their own or with your favorite toppings and sides, and enjoy the delicious taste of steak in every bite.
Order your steak burgers from our online shop for the best quality and flavor. Whether you are cooking for a special occasion or simply want to enjoy a delicious meal, our steak burgers are sure to please. So don't wait any longer, order today!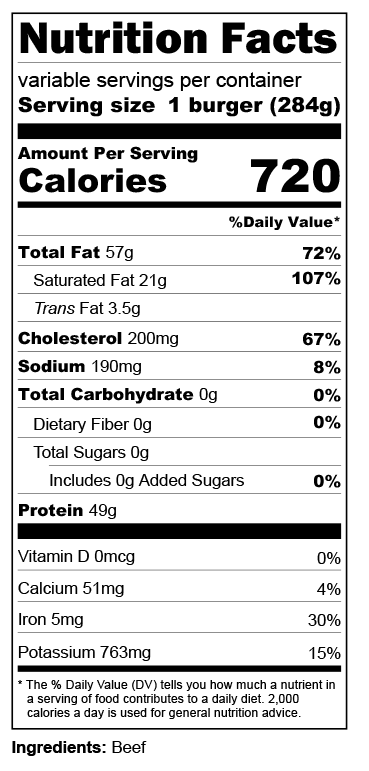 >